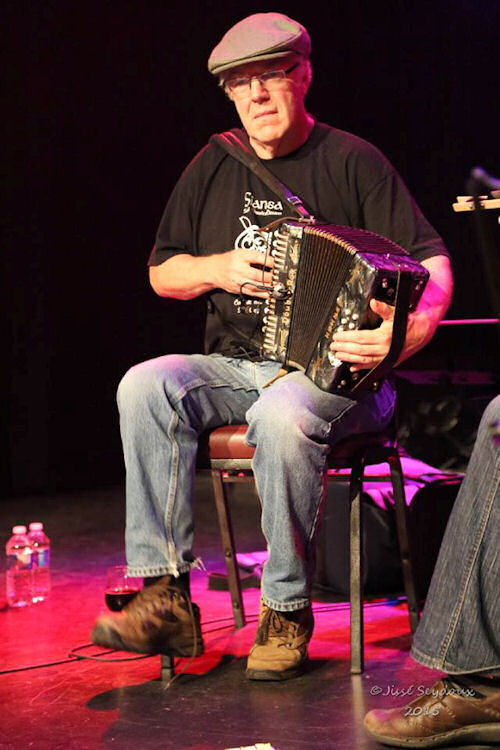 ---
Contact
Email: This email address is being protected from spambots. You need JavaScript enabled to view it.
Website: Brother Steve's Tin Whistle Pages
Youtube: C#/D Accordion Channel
---
Steve Jones has taught many classes in fiddle and tin whistle at Siamsa over the past 25 years. He began playing fiddle over 40 years ago in London, where he was inspired and encouraged by Danny Meehan, Michael Hynes and other luminaries of what was then the world Irish music capital.
Today he plays whistle and accordion and refers to himself as a "fiddle amputee" as a result of focal dystonia in his bowing arm.
He has played in many bands over the years, and currently leads the Siamsa Montreal Ceili Band.
Steve has also published books with the Donegal singer, musician and storyteller Packie Manus Byrne, including A Dossan of Heather, a tunebook compiled in collaboration with flute player Jean Duval.