Who we are
The School is a registered non-profit organization dedicated to promoting Irish culture.
Our objectives are:
to educate members about Irish music, Irish song, Irish dance and Irish literature;
to develop among the general public an appreciation for Irish culture;
to promote the Irish cultural tradition;
to foster camaraderie among members.
These activities are made possible by the hard work of many volunteers who organize the ceilis and other fundraising activities, and with generous help from patrons. Over the years volunteers have included Steve Jones, Rae Shepp, Sylvie Larose, Donna-Marie Sullivan, Kelly Symons, Jocelyne Patenaude, Gemma and Harold Brooks, Caroline Wathier, Rachelle Bergeron, and countless others.
Our chief patron throughout the years has been the St. Patrick's Society of Montreal.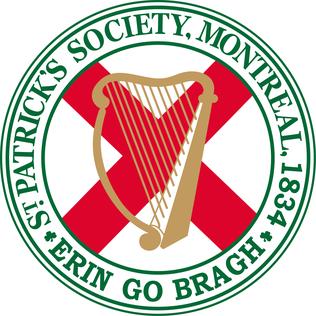 How it all started
In the winter of 1991, Brendan Walsh and the late Bernadette Duffin-Walsh were struggling on their own to learn Irish traditional fiddle so they organized group classes with David ('Papper') Papazian. At the same time, they recruited Nancy Lyon and Philippe Longval to teach tin whistle and bodhran, respectively.
Since then, the roster of teachers has grown and changed. Dancing, drama, and many other traditional instruments have been added.
Brendan and Bernadette playing fiddle together.
Céilí sponsors
We would like to thank our generous sponsors. Please visit their websites and support these local businesses.
This email address is being protected from spambots. You need JavaScript enabled to view it.